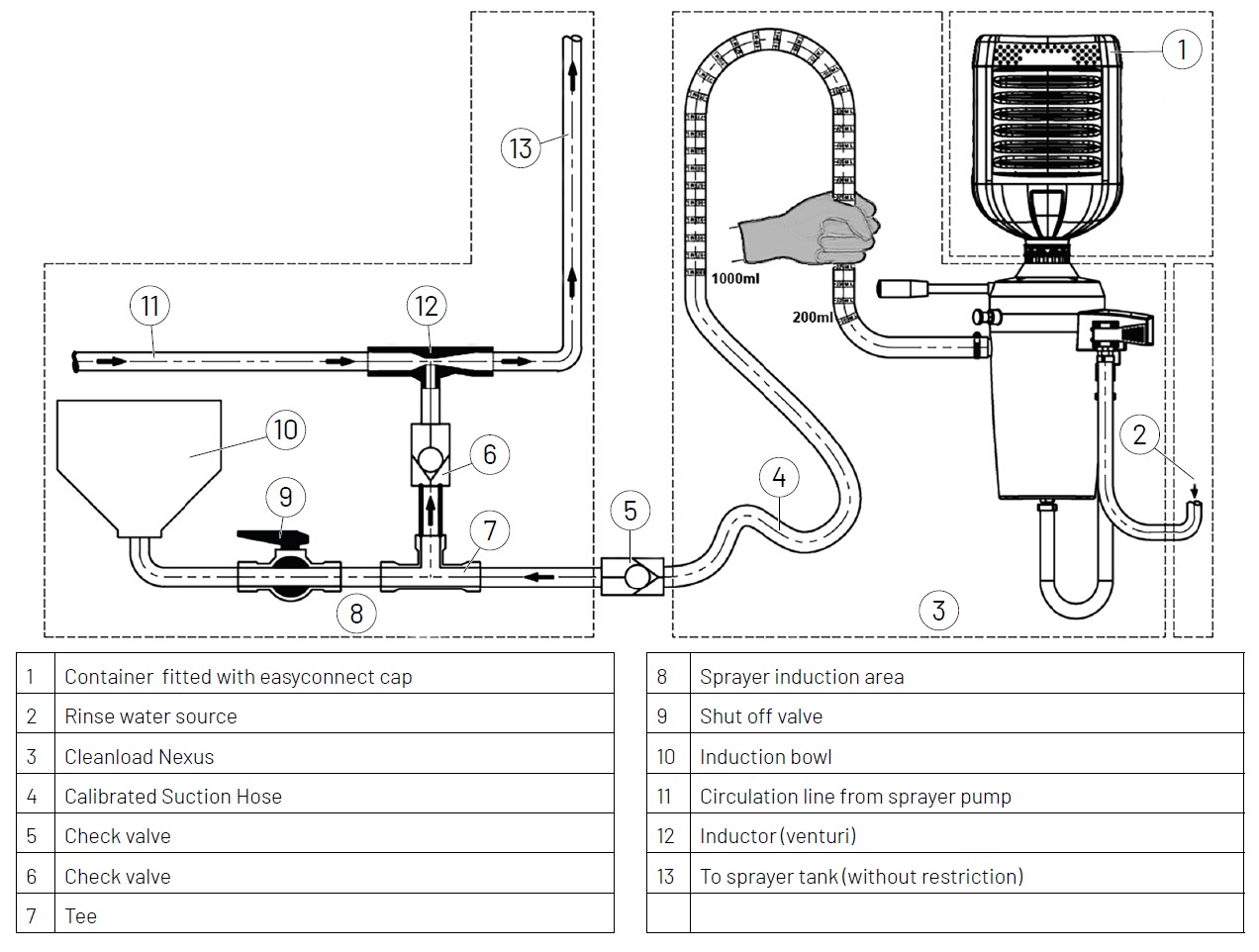 CLEANLOAD NEXUS CLOSED TRANSFER COUPLER
The plumbing layout from the installation manual is shown here. The hose can be used for measuring < 1 litre from a bottle and it must be possible to lift it when measuring and lower it to drain, but avoid bends that could trap chemical residue. Note: that there is no valve between the Cleanload Nexus and the venturi, this is to prevent the risk of rinse being operated when suction of closed.
For a successful install, always follow the instructions and safety information given in the Installation and Operating Manual and consider consulting with your sprayer manufacturer or service agent before beginning work.